Film Partners
December Media
(formerly December Films) is one of Australia's most experienced producers of live action and documentary television. Based in Melbourne, December Media is known for its quality drama, documentaries, formats and series made for Australian and international markets. With more than 20 years of experience in documentary, education, award-winning live action and animated children's television, December Media brings a wealth of development, financing, production and co-production experience as well as having extensive network, distribution and financing relationships across the globe.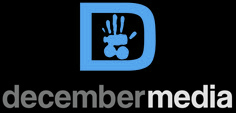 Film Victoria
, a state agency and strategic partner to the film industry, funds and promotes great original films made in Victoria, Australia, committing over $7.2 million to local film and television projects last year alone. The agency has secured international and out-of-state productions for Victoria, including
I Frankenstein
, the HBO mini-series
The Pacific, Don't Be Afraid of the Dark, Where the Wild Things Are, Ghost Rider
and
Knowing
.

Swinburne 3D Productions
, in conjunction with Swinburne University's Center for Astrophysics and Supercomputing, is a leader in scientific film production and high-end space visualizations, combining scientific data with innovative, proprietary techniques in CGI animation and 3D imaging. Specializing in film, interactive content and educational packages, Swinburne has over 10 years of experience producing stereo-3D films.

European Southern Observatory
is the foremost intergovernmental astronomy organization in Europe and the world's most productive ground-based astronomical observatory by far. It is supported by 15 countries: Austria, Belgium, Brazil, the Czech Republic, Denmark, France, Finland, Germany, Italy, the Netherlands, Portugal, Spain, Sweden, Switzerland and the United Kingdom. ESO carries out an ambitious program focused on the design, construction and operation of powerful ground-based observing facilities enabling astronomers to make important scientific discoveries. ESO also plays a leading role in promoting and organizing cooperation in astronomical research. ESO operates three unique world-class observing sites in Chile: La Silla, Paranal and Chajnantor. At Paranal, ESO operates the Very Large Telescope, the world's most advanced visible-light astronomical observatory and two survey telescopes. VISTA works in the infrared and is the world's largest survey telescope and the VLT Survey Telescope is the largest telescope designed to exclusively survey the skies in visible light. ESO is the European partner of a revolutionary astronomical telescope ALMA, the largest astronomical project in existence. ESO is currently planning the 39-metre European Extremely Large optical/near-infrared Telescope, the E-ELT, which will become "the world's biggest eye on the sky".

MacGillivray Freeman Films
is the world's foremost independent producer and distributor of giant-screen films for IMAX® theatres, including the Oscar®-nominated films
Dolphins
and
The Living Sea
, and
Everest
, the highest grossing giant-screen film of all time. For the past forty years, the company's films have been shown in leading institutions around the world, making the company the first documentary filmmaker to reach the $1 billion box office benchmark. MacGillivray Freeman's films are known for their artistry and successful blend of education and entertainment, as well as their celebration of science and the natural world.